Market Place Partners

Every home owner or renter will require the services of a professional home service provider at one point or another. However, the yellow pages are not always the most reliable source for reputable home services professionals.

We have put together a list of providers with whom we have experience. They share our commitment to total client satisfaction, and we are proud to recommend them to you. Don't forget to let them know that the Green Valley Office sent you!
Escrow/Title
First American Title Company
We offer high-quality services to help ensure your success…
Offices conveniently located throughout the Valley to serve all of your title and escrow needs.
Kim Peterson/Marketing Executive

702-274-9688
Kim Peterson
Home Warranty
Alliance Home Warranty
Provides coverage for single family homes, condominiums, multi-unit dwellings and mobile/manufactured homes. Included is coverage for the systems and appliances within the main foundation of the home. Optional Coverage available for Pool/Spa, Washer/Dryer, Refrigerator, Roof Leak Protection, Built-in Whirlpool Bath Tub Equipment, Central Vacuum System and Well Pump. Ask about our saving Platinum Package as well as our Silver Upgrade! For fantastic service with a smile contact your local Sales Manager, Kevin Wool at 702.595.7541 or check us out online at www.alliancehw.com. We look forward to earning your business! Customer Service: 866-546.1819. New Orders: 866.546.6644.
First American Home Protection Plan
The First American home protection plan typically covers single family homes up to 5,000 square feet for one year beginning at the close of sale. The coverage includes plumbing stoppages, heating, electrical, plumbing, as well as dishwasher, garbage disposal, water heater, oven /range/cook top, trash compactor and built in microwave. Coverage is also available for air conditioning systems, pool/spa equipment, clothes washer/dryer, kitchen refrigerator, well pump and septic tank pumping.
Home Warranty of America
HWA is your best defense against the unexpected. Home Warranty of America's 13 month coverage Diamond program offers the most comprehensive coverage in Nevada under $400 protecting the major systems and appliances including the kitchen refrigerator with ice maker, washer/dryer package, roof leak repair and the Premium Option covering another 30 items. We offer additional options ranging between $20-$125 giving you the affordability to customize the coverage for each property taking into consideration the age and current life cycle of the systems and appliances. HWA is the first home warranty company to offer a GREEN option by developing Green Plus to replace failed systems with Energy Star certified products. Check out our website @ www.hwahomewarranty.com. and give me a call today to help you in determining the best level of protection for your home.


702-324-1063
Lea Jackson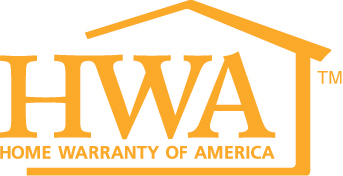 Carpet Cleaning

A locally owned franchise that provides carpet, upholstery and tile cleaning services to both commercial and residential customers throughout the Las Vegas valley. We have built a reputable business based on quality service and customer satisfaction.

Our Unique method of carpet cleaning allows carpets to dry within 1 hour of cleaning. We can take out many of the touch spots and stubborn stains other carpet cleaning businesses leave behind.

If you have carpets or upholstery that are in need of a cleaning, give Heaven's Best a call. We'll make you happy you did!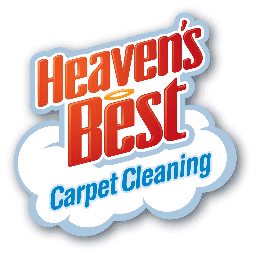 Las Vegas - 702-804-4982
Henderson - 702-454-1900
Boulder - 702-293-2272
World Inspection Network
World Inspection Network is the leader in premium home inspection services for buyers, sellers, homeowners and real estate professionals in the Las Vegas area. WIN Green Valley is part of a national franchise network of home inspectors, who conduct thousands of inspections each year. Our use of advanced inspection methods, exclusive insurance program with extended protection for Realtors, and high standards for personalized service set our inspection experience apart from other companies in the area. See our website for further details or schedule an inspection online.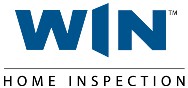 702-459-9464
Certified Inspection Associates
Available 24/7 for any Due Diligence Deadline CIA Certified Inspection Associates are committed to providing professional, prompt and courteous service. Our comprehensive and detailed inspection reports can be printed on-site or e-mailed to you upon the completion of the inspection. We schedule 2 inspectors for each appointment to reduce your valuable time on-site.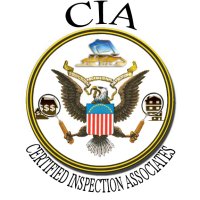 Danny Wood
dwood@cia-vegas.com
401-3795 office
456-1679 fax